About Us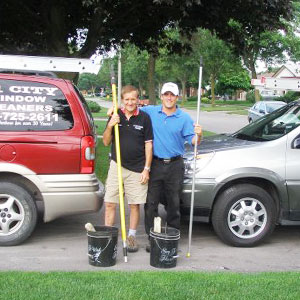 Born and raised in Liverpool England, George Blohm traveled to Canada with his wife to start a new life. His father, George Sr., was already living in Canada and gave him the opportunity to start a Window Cleaning business thus; A1 City Window Cleaners was born.
Established in 1970, George started off with a few stores and houses that were passed on to him from George Sr. Qualities such as good work ethic and sense of humor helped George increase the business to include over 500 commercial and residential customers in the Durham Region.
In 2008, the business was passed on to George's son, Keith Blohm. A1 City Window Cleaners is now in its third generation and continues to live up to its solid reputation.
A1 CITY Window Cleaners offers its services to homes, and businesses including restaurants, car dealerships, banks, grocery stores, and many more. In addition to window cleaning we offer the following services: gutter cleaning, power washing, and general janitorial maintenance.